Hello everybody! The website is getting a little face-lift so please be patient as we make these changes.
Thank you!!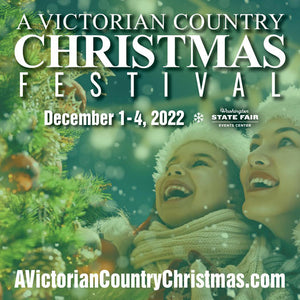 So excited to be at our biggest event yet!! December 1-4 we will be at A Victorian Country Christmas at the Washington State Fairgrounds in Puyallup, Washington. Stop by and see what we have!! Lots of great gifts for the "geeks" in your life!!
We are located in the back of the Showplex building right in front of the main stage. 
Hope to see everyone there!!
Come join us next month in Puyallup at Meeker Days! So excited for our first outdoor festival to be in my hometown! I remember going to Meeker Days with my grandmother as a child, she would be so proud to see what I have designed! I definitely got my creative side from her. 
More information coming soon when we get our booth spot :)

Hello Everyone!
Welcome to the NEW Geekish Gifts website!
This is my very first website (we don't count my GeoCities anime fan pages around here) so please be patient while I work out any issues that may arrise. Web design is not my forte but I am learning as I go!
I have many new designs that will be released in the coming months, as well as scheduled pop up shows. I will be detailing all of that here on the site as well as our social media pages.
Thank you so much for supporting small business!
<3,
Tiff